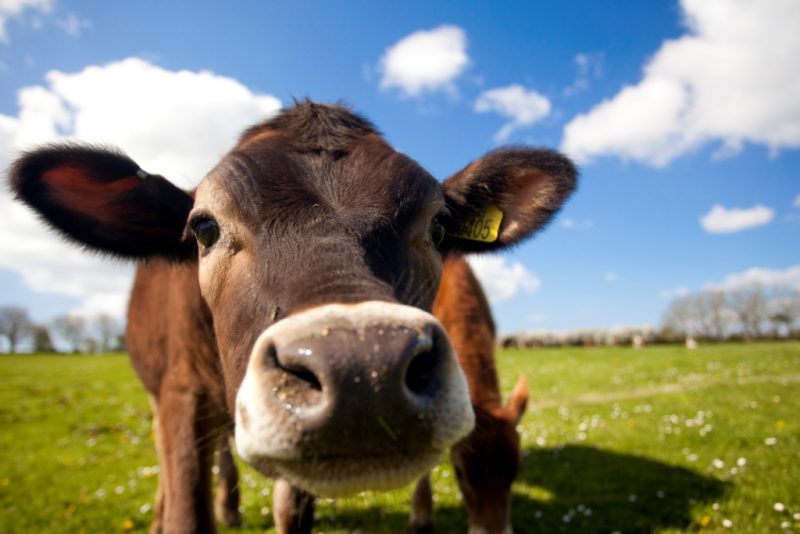 Heartlands Cornwall
Completely free to attend, Heartlands is a 19-acre Cornish Mining World Heritage Site that offers a mining museum and exhibition to explore, diaspora gardens to enjoy and giant adventure playscape for the kids to let off steam – all totally free.
There is also a café available to enjoy some refreshments and an indoor soft play area - however this does have an entrance fee.
Roskilly's Farm
Free to visit, Roskilly's offers a great day out for families.
Meet the animals around the farm which include calves, goats, pigs, sheep and chickens, watch the Jersey herd being milked, explore the mile walk around the wild meadows and of course tuck into a delicious ice cream which Roskilly's is famous for!
The Croust House is also on hand to serve up some delicious dishes during your visit.
A day at the beach
With so many fantastic beaches to choose from you'll be spoilt for choice here in Cornwall.
Why not try your hand at some rockpooling and see what you can find hiding below the water, create some incredible beach art using the many shells, seaweed and driftwood you're sure to find across the sand, build the ultimate sand castle or – for those feeling a little more adventurous – head for the water with your body board or surfboard and enjoy the waves (ensuring you are at a lifeguard patrolled beach and abide by the flag system in place).
Cycle the Camel Trail
Running along a disused railway line and following the course of the Camel Estuary, the Camel Trail offers cyclists the chance to explore some of North Cornwall's most beautiful scenery and wildlife.
A mainly level trail, our favourite section to tackle is between Wadebridge and Padstow where you'll enjoy fantastic views over the creeks along the way before reaching the idyllic harbourside town of Padstow where, in addition to the stunning scenery and quaint buildings, you'll find some fantastic eateries to enjoy before making your way back to Wadebridge.
If you haven't brought along your own bikes, there are plenty available for hire.
Zog Activity Trail at Cardinham Woods
Join Zog on a forest adventure with a family trail around Cardinham Woods using the free interactive app!
Just as Zog learns lots of essential dragon skills at Madam Dragon's school, you'll learn some essential lessons along the way including how to care for the forest and how the forests care for you.
As you make your way along the trail, simply point your smart device at special markers to access lots of exciting challenges as you go! Collect golden stars just like Zog and take a photo with the dragon himself at the end.
Make sure to download the 'Zog: A Forest Adventure' app before your visit as signal can be poor once in the forest. You can also pick up a Zog trail activity pack for £4 from the Ranger's Hut on arrival if you wish.