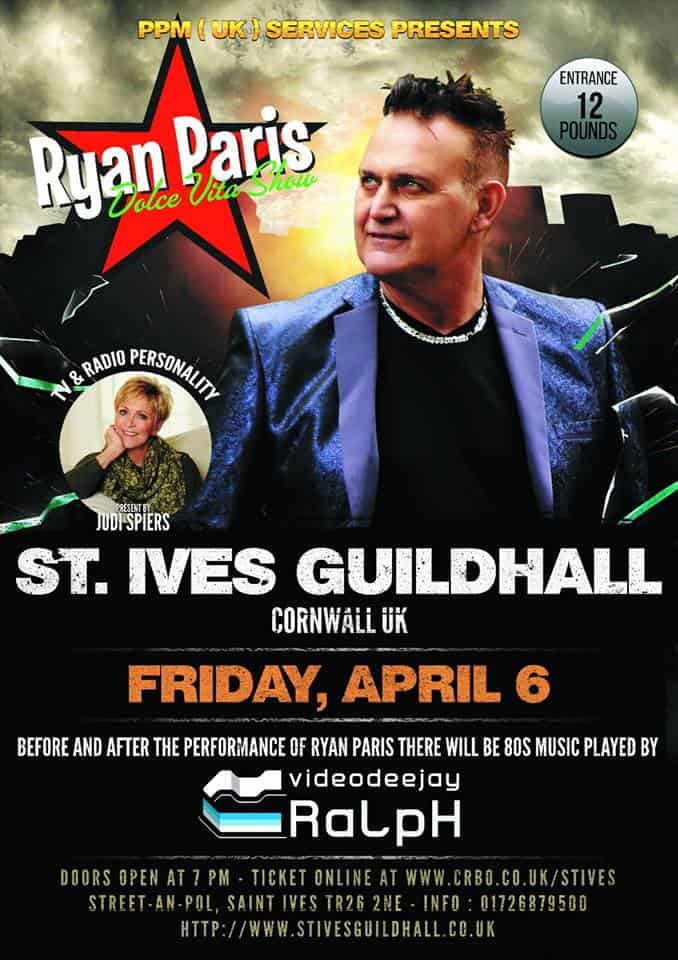 Eighties singing star Ryan Paris, who had a huge worldwide hit with Dolce Vita, will be making his first live appearance in the UK for decades when he performs at St Ives Guildhall on Friday 6 April.
Broadcaster and writer Judi Spiers will compere the evening and a video DJ will continue the eighties' theme before and after Ryan's performance with more music from the era. Audience dancing will be encouraged throughout.
As a member of the Prince's Trust Composers' Club, Ryan will be donating some of the ticket sales money to the Prince's Trust. The rights to two of his songs have previously raised funds for the same cause.
Tickets cost £12 each and doors open at 7pm on Friday 6 April at St Ives Guildhall. To book online, visit the website or call 01726 879500 for further details.