There are many ways to travel to Cornwall, from trains to the ferry and from coaches to flying, making the county easily accessible to all.
Travelling by Road
Many will head south to Cornwall using the UK's extensive motorway system, joining either the A30 or A38 into Cornwall from the M5 at Exeter
As the more popular route, the A30 is used by thousands of visitors to the county every day during the peak season. However, due to work currently taking place to change the remaining section of single carriageway of the route to dual carriageway, it is important to take note of how these changes may affect your travel plans.  You can find out more about this project here. As another main route into Cornwall, the A38 is also a popular option for many visitors. Bypassing Plymouth, this route takes you into the county via the Tamar Bridge, entering South East Cornwall.
Travelling by air
Flying to Cornwall can offer an easy and less time consuming alternative to an often long journey by car
Year round flights to Cornwall Airport Newquay are available from Manchester and London Gatwick, whilst seasonal flights are often available from locations such as Birmingham International, Edinburgh, Belfast City, Dublin, London Stansted, Newcastle and the Isles of Scilly. Flights from Leeds-Bradford, Doncaster Sheffield and Aberdeen start in 2016. European connections from Alicante and Frankfurt Hahn make Cornwall more accessible than ever.
Visit Cornwall Airport Newquay for more information.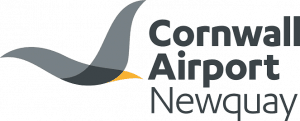 Travelling by train
Offering brilliant views of the countryside, coast and towns as you travel through the county in comfort, trains offer a great alternative to that of the road or air
Trains run regularly from London Paddington down to Penzance, whilst there are also direct services from cities such as Bristol and Bath - making the county easily accessible by this form of transport.
Finding the best option for you
Unsure on the best method of transport for your next visit to Cornwall? You can combine and compare rail, coach and air travel in one search with GoEuro.