Dominie Hooper – Anno Tour June 2022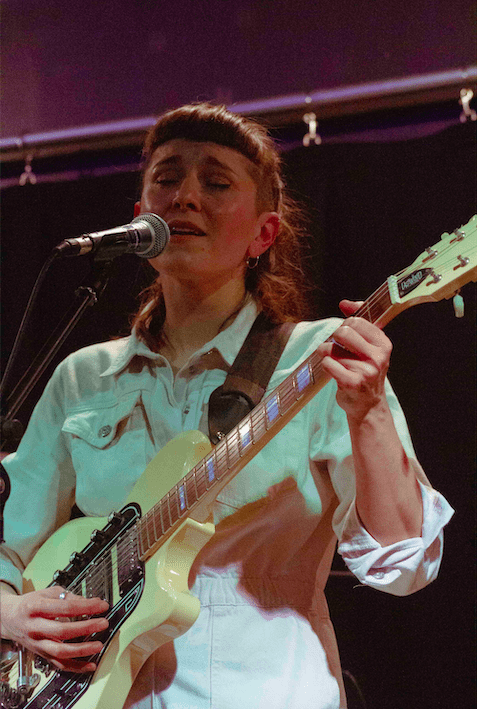 Dominie Hooper is an artist with a voice that pushes forth depth, joy and human darkness with arresting honesty. Her songs dissect identity, sexuality, shame, and survival with an ever-present sense of solidarity and optimism. Her sound draws from English folk, classical music, alt-rock, and avant-garde pop, defying easy categorisation and pushing at the boundaries of standard folk and singer-songwriter fare.
ANNO is Hooper's first release with a headline tour of England, as she strikes out solo to present a body of work that draws from the springs of her native Dartmoor, while signposting to an alternative and electrified future.
Having shared stages with the likes of Yola, Alabaster Deplume, and BBC Folk Award winner Ríoghnach Connolly as a collaborator and session musician, Hooper brings experience, pedigree, and industry respect to the table along with searing talent and authenticity.
Now, after a period of writing, developing, and expanding, Hooper's long awaited and highly anticipated move to a solo career takes flight.
She tours with her band through June 2022 to perform songs from her forthcoming debut EP ANNO, which was recorded over four days in Dec 2021 with Joel Magill at Wicker Studios in Welling - the same house-studio in which Kate Bush recorded Hounds of Love in 1985. It features Hooper's hand-picked collaborators; Corrie Dick (from Mercury-nominated Dinosaur) on drums, Mikey Kenney (who also plays with Vinicio Capossela) on fiddle, Phil Self (from Molly's Lips, Cocos Lovers) on guitars, electric bass, and keys, with Hooper fronting the line-up on electric guitar, cello and lead vocals.
ANNO announces the start of a new journey, a farewell to a past self and a strapping in for an altogether bigger ride. Everything changes. Nothing lasts. The year of the world is now.
Dominie is playing: Wednesday 8th June, The Cornish Bank, 34 Church St. Falmouth. TR11 3EF.  Doors: 19:30. Tickets: £3.75-£9.15.