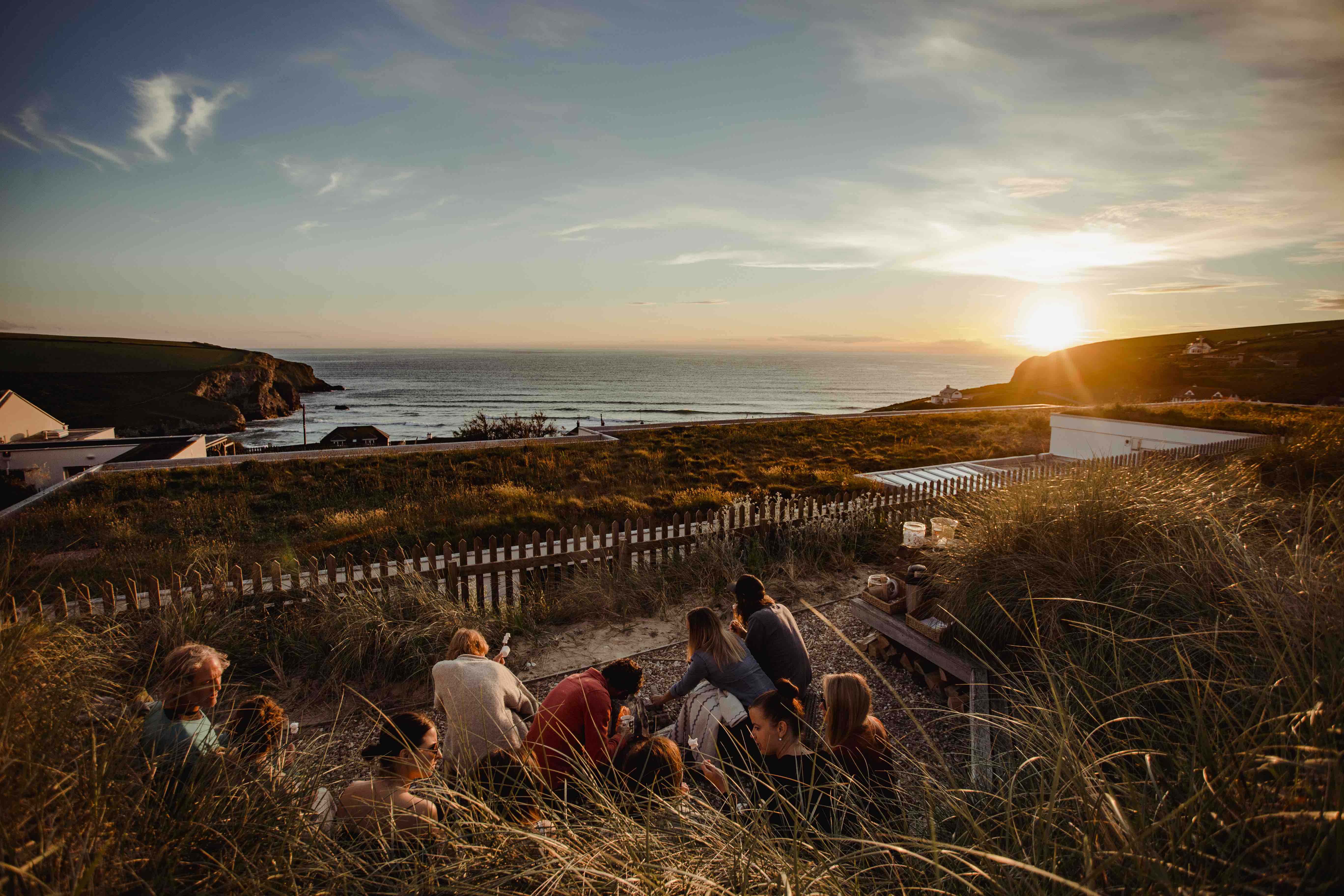 Friday 21st October 2022 at 7pm
Tickets can be found here >
Gather friends (and a cocktail) and feast on mouth-watering chicken-led dishes, local cured meats, cheeses and more all whilst the sun sets and the fire crackles...
Our Fire & Feast nights blend rustic dining with a unique yet cosy fireside setting on the clifftops. Join us in the garden room; settle in with a cocktail or glass of wine before you sit down to enjoy a selection of hearty dishes. This October our chefs have carefully curated a delicious chicken-led menu using the best local produce for a true taste of Cornwall.
Sample succulent roasted Cornish chicken, charred sweetcorn, aubergine salad and more alongside a selection of local cured meats, cheeses and vegetables. Then, as the sun begins to set amidst the backdrop of rolling Atlantic waves, gather around open flames as you indulge in a selection of sweet treats, from strawberry & pistachio trifle to gooey toasted marshmallows.