Garden curator of RHS Rosemoor shares seasonal delights
4th December 2018

-

5th December 2018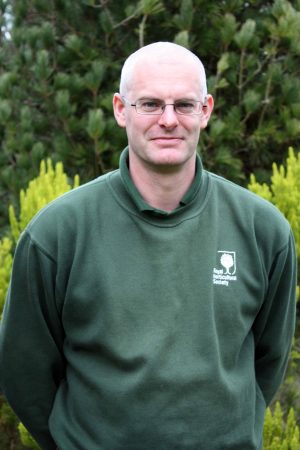 The Cornwall Garden Society's (CGS) December lectures will be delivered by Jonathan Webster.
Having grown up on the Isle of Wight, Jonathan carried out his apprenticeship at Ventnor Botanic Garden and Cambridge University Botanic Garden.
A private estate in Hampshire beckoned followed by RHS (Royal Horticultural Society) Garden Wisley where he worked for the woody plants collection and in plant trials.
In 2005, Jonathan relocated to RHS Garden Rosemoor as Garden Manager and in 2010, became Garden Curator there.
RHS Rosemoor: The Seasonal Delights of a Plant-lovers' Paradise will be his subject on Tuesday 4th December at 7.30pm at the Alverton in Truro, whilst RHS Rosemoor: Seasonal Delights and Winter Wonders will be his focus on Wednesday 5th December at 2.30pm at Shire Hall in Bodmin.
These lectures are free for CGS members. Non-members are welcome to attend to find out more about the Society and donations are gratefully received.
A local nursery will be on hand to tempt attendees with high quality plants for sale.
The CGS is a charity that exists to encourage and improve the science, art and practice of horticulture in all its branches; share knowledge about gardening and Cornwall's rich garden heritage, and conserve the county's natural environment. The Society is affiliated to the RHS and its Patron is HRH The Prince of Wales.
For further information about the CGS, please visit the website, follow @CwllGardenSoc on Twitter or like Facebook.