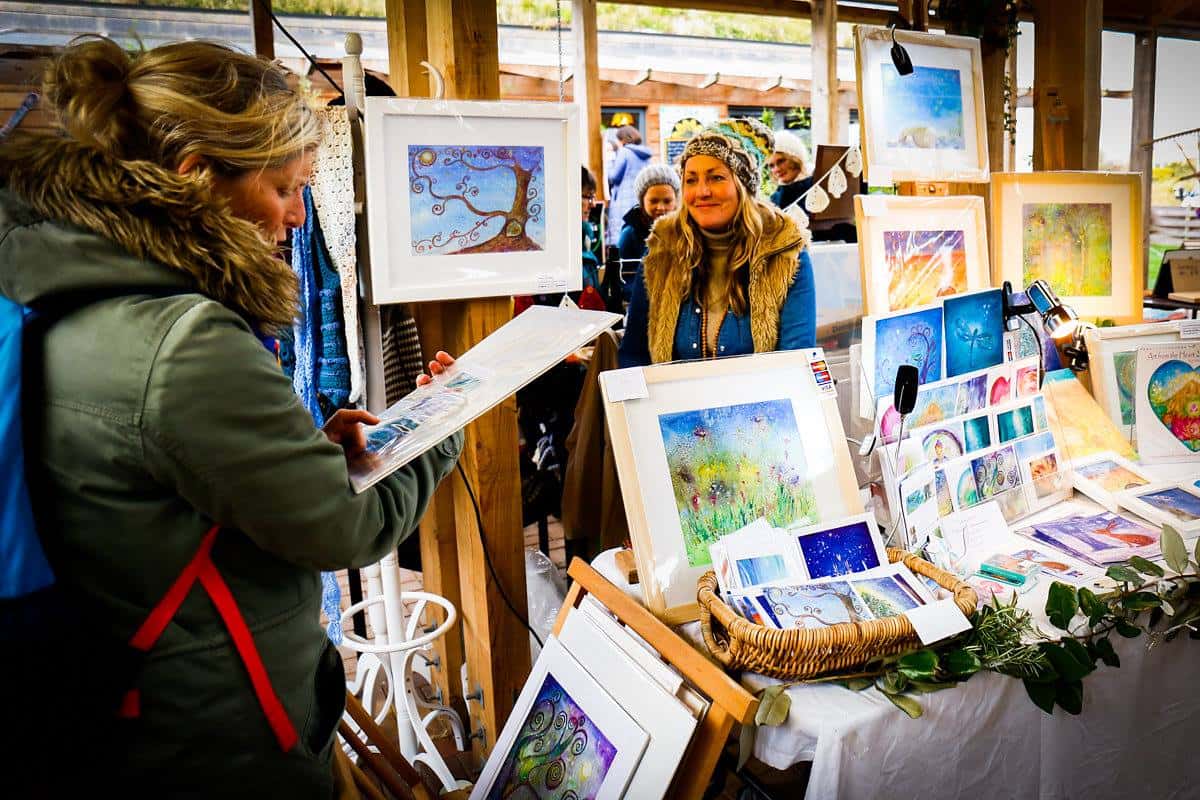 Celebrating all things "handmade in Cornwall" the Eco Park's last Roots Culture Summer Market of the year takes place on Sunday 10th September from 11am – 6pm.  Putting local makers artists and performers from across Cornwall at the heart of proceedings, there will be a vast range of original artisan goods for sale, music and delicious food to enjoy and fun to be had.
Wonderful artisan stalls will be selling a gorgeous range of local, ethically produced, artisan crafts, art, food and gifts including jewellery, recycled crafts, pottery, clothing, skincare, plants, music and so much more.   Located on the Eco Park's 42 acre site perched by an Area of Outstanding Beauty with views of the Atlantic and in land of our Cornish mining heritage; locals, visitors and campers can relax whilst spending the day or weekend in perhaps the most naturally beautiful location for a Summer Market in Cornwall, if not the UK.
Gaining recognition for its delicious, freshly made Cornish fayre, the Eco Park's La Cantina Café will be open throughout offering a myriad of vegetarian and vegan delights including proper coffee and including many Cornish tea/coffee/food brands including Westcountry Teas and Baker Toms Breaks.
Taking place mainly under cover, in the Eco Park's stunning covered Atrium and timber framed Barn this indoor market boasts a laid-back atmosphere. Families will find views aplenty and surprises to discover on the Park, landmarks, nooks and crannies and businesses to explore on, visiting and staying on the site is a fascinating experience – wild camping for those wanting to stay a night or two.
Markets at the Eco Park are open to all, family friendly & dog friendly. Entrance & parking is free.