Miracle Theatre - Everyman
27th April 2022

-

21st May 2022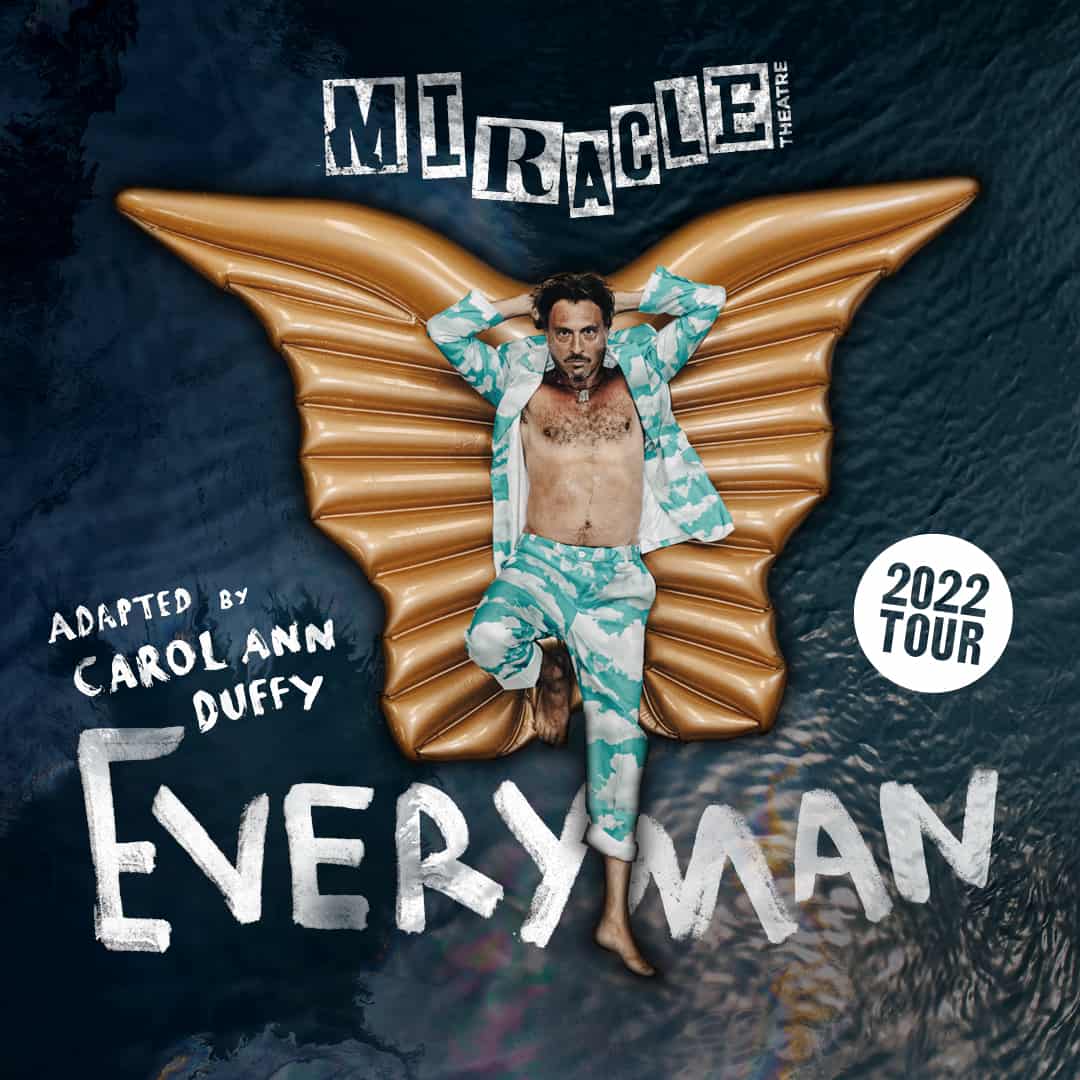 Princess Pavilion: 27-29 April
Porthtowan at the Eco Park: 11-21 May
Miracle Theatre presents Everyman, adapted by Carol Ann Duffy.
Everyman is riding high, works hard, and plays harder. He has success, good looks and is living the dream… until Death comes calling. Forced to take a chaotic pilgrimage, Everyman becomes a man on the run, frantically attempting to justify his life choices before his time runs out?
Everyman holds a probing mirror up to the crisis of humankind, is it only in death that we understand our lives…
'I thought the Earth was mine to spend, a coin in space. I hated the News. Didn't want to hear it - floods, fires, droughts, extinctions ... too much!'
Miracle Theatre brings Carol Ann Duffy's radical adaption right up to date, creating a multi-sensory experience with sizzling sound score (Dom Coyote- Kneehigh), mesmerising 3D projection (Sarah Readman - Punch Drunk), stunning design (Amy Pitt - Glastonbury Block9), and gripping performances. This must-see show is a stark reminder of how fragile our relationship with the planet really is.