Newquay's Halloween Spooktacular Zombies Crawl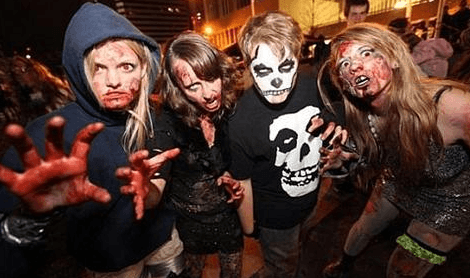 Join the BID free Zombie Crawl on the 31st October for a monster night of fun. Dress up in your scariest glad-rags and parade through the town in a spook-tacular Halloween extravaganza.
With a spooky zombie parade, ghastly games, and freaky face-painting, children aged 5 to 16 are encouraged to join in the strange goings-on, which start in the afternoon. At 4pm parade along Bank Street and East Street in your best Halloween outfit to scary songs finishing at the Hotel Victoria for fun with the UK's favourite Robot Titan.