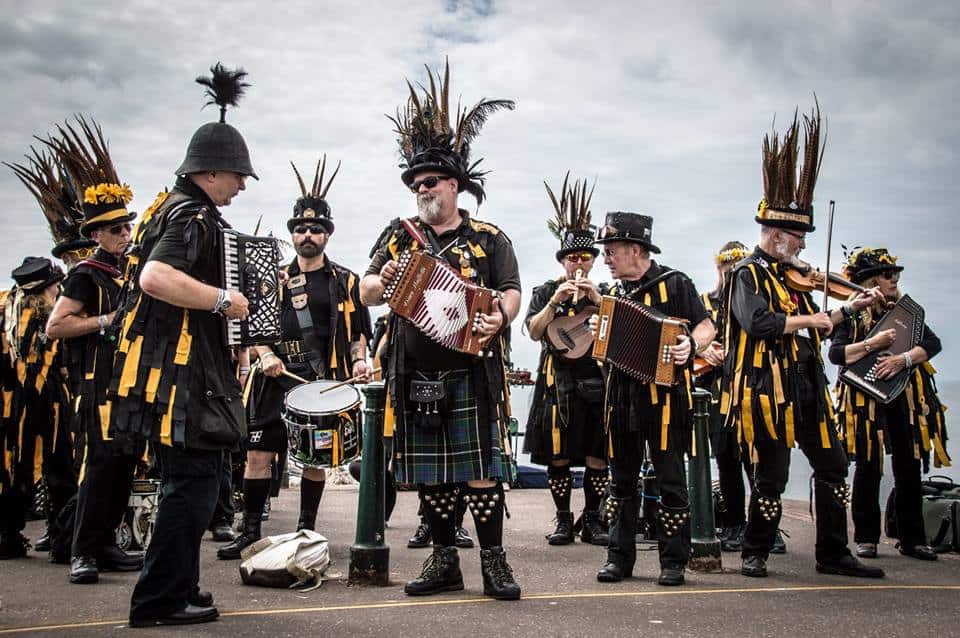 Wreckers are a lively Morris Side, from the Tamar River Valley, the river that separates Cornwall from England!  We dance in tattered Black and Gold Coats, the colours of the ancient kings of Cornwall.  Our style of Morris Dancing originally comes from the borders of England and Wales, mostly danced to traditional folk tunes.  Although traditional on the whole, the dances that we perform certainly include an element of evolution.
Our form of dance is centred on street entertainment, we love to engage with people in our audience, and inform people of the history of our dances as well as encouraging them to join in one or two.  Fun and joy comes first, closely followed by accuracy and unison of the dancers.
In most of our dances we clash large wooden sticks and are quite boisterous which sets us apart from other styles of Morris traditions, where elegance, grace, compliance to the recorded dance steps and greater accuracy can be observed.
Free with admission