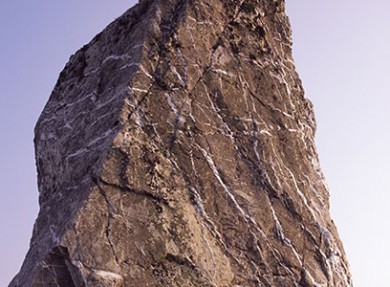 St Breock Downs
Rosenannon
PL27 7LG
Tel: 0370 333 1181
St Breock Downs Monolith
 A veritable piece of Cornish history
Known locally as Men Gurta, this ancient structure is shrouded in mystery. Despite being the largest and heaviest standing stone in the county, facts are few and far between. However myths and legends still abound about this extraordinary site.
Believed to be around 4000 years old, the monolith stands at the very top of St Breock Downs and commands breathtaking views over the local countryside and the Atlantic Ocean, making it a wonderful spot to stop and admire the Cornish landscape.
St Breock Downs Monolith is sure to fire the imagination of young and old alike. Its seemingly isolated location makes it all the more surprising, and families will enjoy swapping their ideas and stories regarding the origins of this prehistoric site.
St Breock Downs Monolith on Twitter
St Breock Downs Monolith on Tripadvisor
We love...
Strolling along the Saints' Way. Stretching from Padstow to Fowey (and passing the St Breock monolith on the way), this ancient route is believed to have been the path taken by early Christians travelling from Ireland to Brittany. What a story this route could surely tell!
Don't miss...
The Royal Cornwall Show. Staged annually just to the north of the monolith, this popular agricultural show is a highlight of the Cornish calendar.