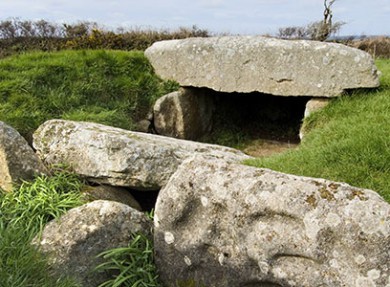 English Heritage, Tregiffian Burial Chamber, St.Buryan, Cornwall PL23 1JH
Tel: 0370 333 1181
Tregiffian Burial Chamber
Thought to be one of the oldest examples of a burial chamber of its type in the South West, Tregiffian is a form of tomb known as an entrance grave.
Comprising an entrance passageway and central chamber, the tomb still remains intact for the most part – despite part of the mound having been levelled to make way for a new road in the 1840s.
Dating back to the Neolithic or early Bronze Age, tombs of this type would typically have been constructed using stone slabs that would have been set edge to edge or using rubble walling, whilst the roof would have been created using further slabs of stone.
An interesting and historic Cornish landmark – if the history of the county and its landscapes are of interest, Tregiffian Burial Chamber is well worth exploring on your visit to Cornwall.