Win a free visit to Bodmin Jail
Prize draw ends: 9th September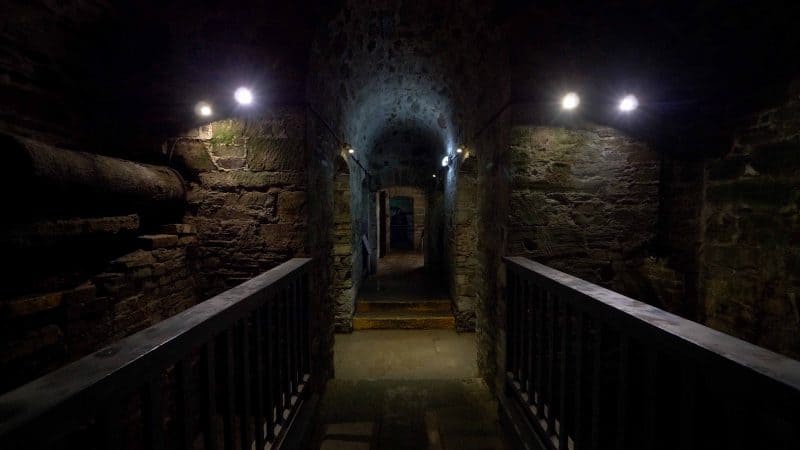 Discover life behind bars as an 18th Century prisoner in the heart of Cornwall...
As a visitor to Bodmin Jail you can explore the cold, dark cells that were once home to its prisoners and imagine the lonely and uncomfortable lives they experienced as hunger, cold and hard labour awaited them each day. As you make your way through the eerie depths of the jail you'll discover the stories of some of the past inmates as well as the important roles that it has played in history - including the safe holding of state papers and the Domesday Book during the First World War and protecting the Crown Jewels.
For your chance to win a Family Day Pass to Bodmin Jail, simply fill out the form below:
Prize Draw Terms & Conditions
- This prize is for a Family Day Pass to Bodmin Jail
-The voucher is not redeemable for cash or in exchange for any goods or services
-The voucher will be valid for one year from the date of supply
- Entrant(s) must be aged 18 or over
- Automated/bulk entries and entries from third parties will be disqualified.
If you choose to subscribe, you will receive communications from We are Cornwall and/or Bodmin Jail depending on the box(s) you have ticked, although you can unsubscribe at any time, if you wish to do so. Your personally identifiable information will not be rented, sold or leased to any other companies or individuals. If you win this prize draw, we will contact you for permission to pass your details on to Bodmin Jail. You can view our Privacy Policy here.