Win a pair of tickets to see 'Who Do I Think I Am' by Mark Steel
Win a pair of tickets to see Mark Steel's new tour, 'Who Do I think I Am?' at the Regal Redruth this December.
Reviewed as 'profound yet funny' by the Sunday Times and 'essential viewing' by the Independent, Mark Steel's 'Who Do I Think I Am' is a must see show.
The comedian and writer recently found out the story behind his adoption in 1960 - and the truth was so extraordinary that you almost couldn't make it up. Join Mark on his remarkable journey as he reveals the unlikely and rather extraordinary details of his adoption - including his connection to global capitalists, international playboys and the British royal family...
"It never occurred to me I needed to meet her to 'find out who I was', as it didn't seem likely I'd discover I was someone different to who I thought I was. Could it turn out I was three stone lighter than I thought, or I spoke Italian or supported Arsenal or had a fear of Liquorice Allsorts?"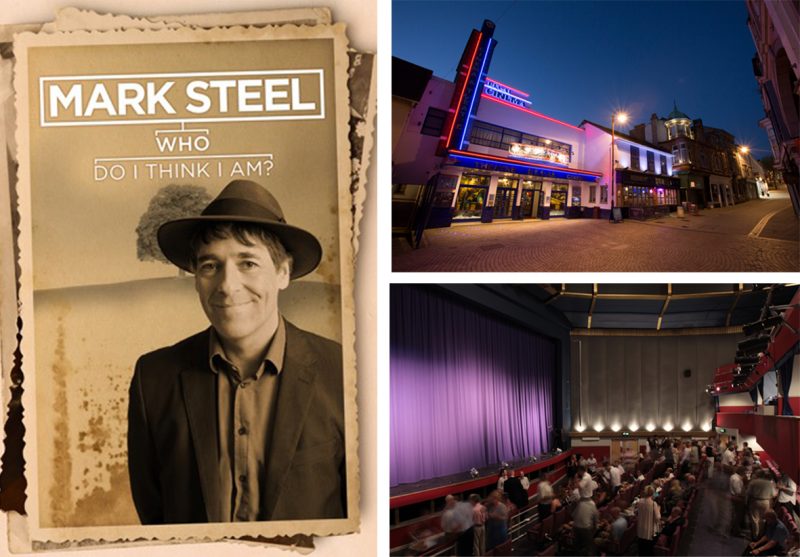 Terms and Conditions
- Tickets cannot be exchanged for cash or credit and copies will not be accepted
- Only valid for Mark Steel: 'Who Do I Think I Am' on 4th December 2016 at Regal Theatre
- In the event that the show is cancelled or moved to another date the winner will be notified
- Entrants will be added to both the We are Cornwall and Merlin Cinemas' mailing lists
Competition ends 21st November 2016