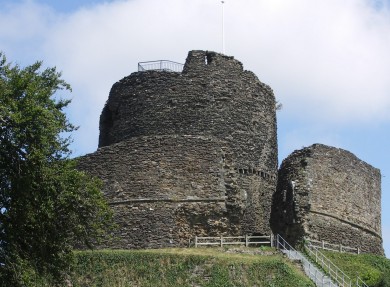 Castle Lodge,
Launceston,
Cornwall,
PL15 7DR
Tel: 01566 772365
Launceston Castle
Launceston Castle is a very fine example of a Norman Motte and Bailey fort with a stone keep on a raised mound (the motte) and an enclosed courtyard (the bailey).
The unusual round tower of the keep was built after the Norman Conquest in the 13th century and commands impressive views. Once occupied by Richard, Earl of Cornwall, it fell into disrepair. In fact, the Parliamentarian forces didn't bother with Launceston Castle on their march West and it later became a Cornish Royalist base for the defence of the county.
It was used as a prison in the latter half of the 17th century and George Fox, founder of the Quaker movement, was incarcerated here in 1656 for eight months. Today the bailey remains, although the building itself is long gone, and you can walk around the motte battlements.