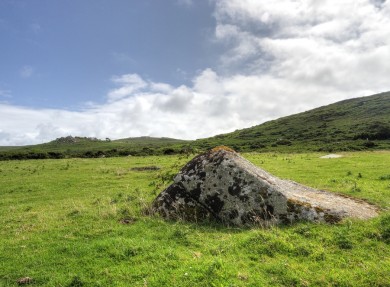 Mining, mystery and myth
Mermaids, mine houses, ancient stone quoits and stunning scenery. The wild and brooding landscape around Zennor is filled with magic and myths, none more famous than the tale of the Mermaid of Zennor. Legend says she hid her tail to visit the church at St Senara, enticing handsome local lad Matthew Trewhella into the sea, never to be seen again.
Today the Norman church, believed to be on the site of an original 6th century Celtic place of worship, is well worth a visit. Look out for the exquisitely carved medieval mermaid seat and spot the siren on a bronze dial on the tower.
D.H. Lawrence and his German wife Frida stayed here during WW1, when the author was writing Women in Love, but they were eventually hounded out by suspicious locals who thought them spies. Lawrence wrote of the colourful moorland, marking out the 'peacock mingled colours' and the gorse, which he described as 'sunshine itself'.
8
We love...
Hiking high up the moor to Zennor Quoit, a burial chamber marked by impressive standing stones, and enjoying a sunset picnic or a starlit walk.
Don't miss...
Striding out on one of a number of circular walks through the moors, or ambling along the scenic coastal path. Finish with local ale in the Tinner's Arms.