There are many hidden treasures just waiting to be explored around Cornwall – from waterfalls to wild swimming spots or little known about secluded beaches.
Here are just some of our favourites.
Rocky Valley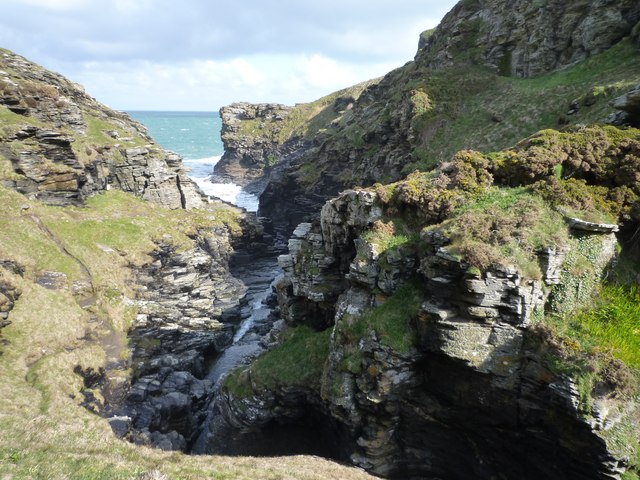 © Copyright Maurice D Budden. Licensed for reuse under this Creative Commons Licence.
Majestic views, tumbling waterfalls and picturesque scenery – a walk down Rocky Valley is a must when exploring secret spots in Cornwall. Taking approximately 10 minutes to make your way down to the sea, the route passes the old Trewethett Mill as well as beautiful Labyrinth carvings that are said to have been created in the early Bronze Age (although there are other schools of thought on this). Approaching the sea you will also reach a set of stunning waterfalls that are well worth a photograph or two – just mind your step as the way can be a little tricky.
Goldiggins Quarry
Well known as a great place for wild swimming in Cornwall, Goldiggins Quarry also offers the perfect spot for picnics and sunbathing due to its sheltered location. With a variety of walks available in the nearby area there's plenty to explore. To access the quarry we recommend parking at The Hurlers car park in Minions. From here head north across the moor towards the circle - approximately 15 minutes after passing it bear left at the junction.
Nanjizal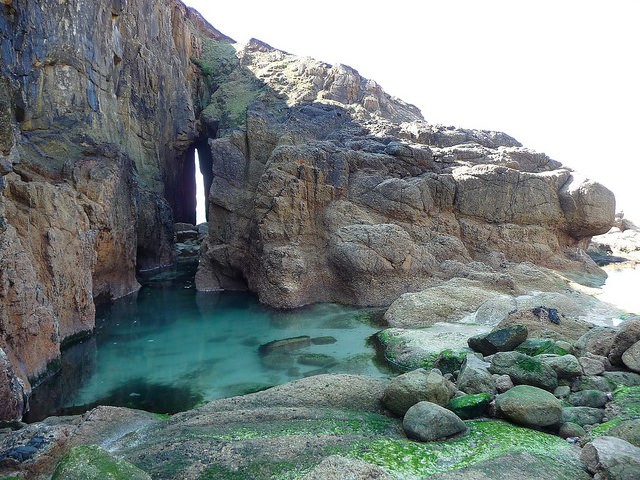 © Copyright Chris Lovelock. Licensed for reuse under this Creative Commons Licence.
Located on the Penwith Peninsula to the far west of the county lies Nanjizal. Thought to be one of the finest beaches in Cornwall, more often than not you'll find this slice of paradise completely empty due to its seclusion. Admire the natural stone sculptures that the beach is famous for as well as the 'Song of the Sea' – a tall and narrow, natural arch that is said to 'wink at the sand' – there's even a waterfall to be found here.
Golitha Falls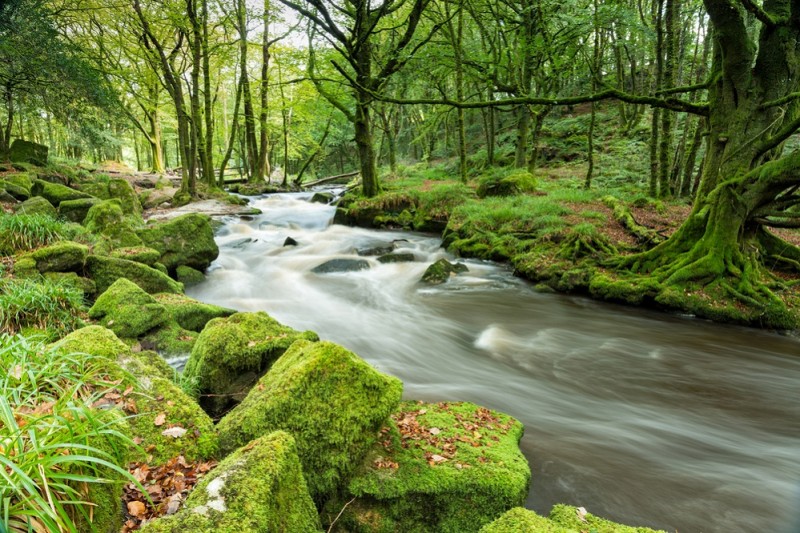 Set within an oak forest located just three miles from Liskeard, Golitha Falls are both a Site of Special Scientific Interest and an Area of Outstanding Natural Beauty. Surrounded by stunning woodland, you'll find many beautiful flowers and varieties of foliage alongside the cascading water to admire. On a lucky day, amongst the falls, you may even spot otters playing in the water!
The Hurlers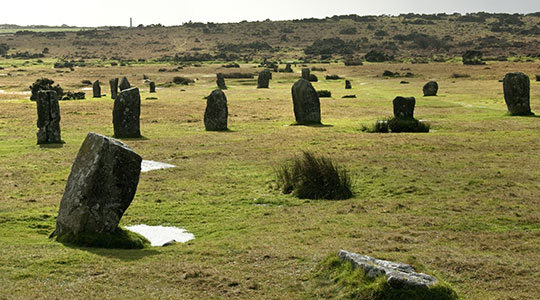 Known to be some of the best-preserved ceremonial circles in the South West, The Hurlers are steeped in history – making them a fascinating landmark to discover. Comprising three separate circles the granite stones are thought to date back to 1500BC. They also provide a beautiful area to explore on foot, with many fantastic walks nearby.