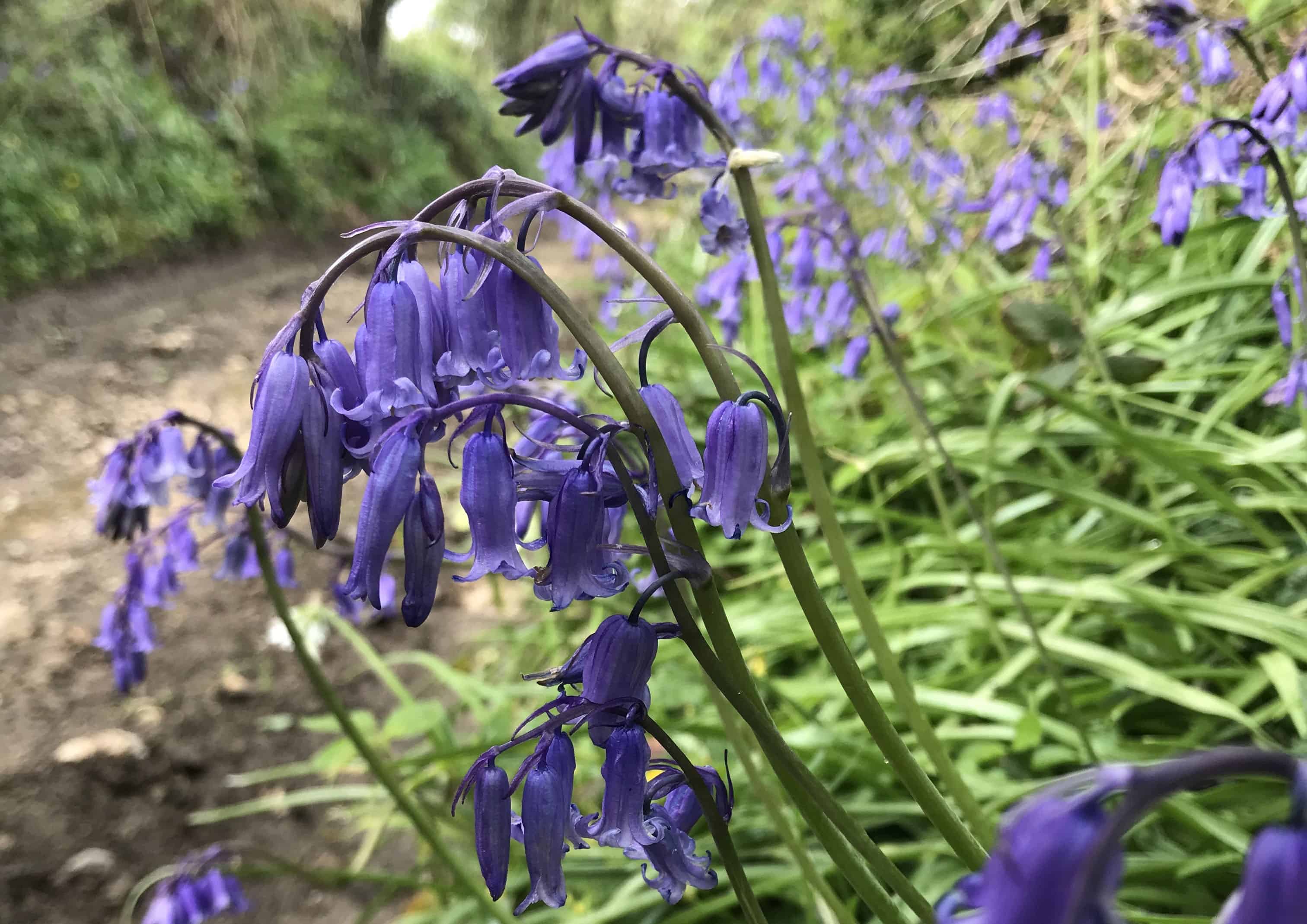 Coming out in force across the county during late April and May, now is the perfect time to explore some of the woodland, gardens and estates that show Cornwall's bluebells off at their best.
Here are just a few of our favourite spots we think you'll love to visit.
A beautiful estate that boasts organic parkland, woodland filled with ancient trees, a variety of wildlife and more, Lanhydrock is well worth a visit. During May nearly every inch of the woodland floor turns blue, from the estate right down to the Fowey River at Respryn Bridge
The largest area of woodland in West Cornwall, during May enjoy a walk along the 9 miles worth of paths surrounded by a spectacular sea of blue. Start or finish your adventures at the café next to the main entrance which offers a range of delicious meals and snacks to enjoy.
With woodland tracks, stretches of coastline and open parkland to explore, there's plenty to see at Penrose Estate. Set around Cornwall's largest natural lake, this is a beautiful area to visit – especially during May when the bluebells are out in full force.
A family home for almost 500 years, Pencarrow House and Gardens is tucked away on the edge of Bodmin Moor. During May and June, bluebells and wild garlic carpet the woods creating a magnificent display for visitors. Parking is free and dogs are welcome off leads in the woods, ensuring the whole family can enjoy a day out together.
One of Cornwall's best kept secrets; explore the seemingly endless woodland. Located just next door to the National Trust property Anthony House, the woodland garden contains varieties such as Camellias, Rhododendrons, Magnolias and Azaleas to name just a few. Divided into three sections, it is in The Wilderness section – in an area known as The Cathedral – where you'll find a carpet of bluebells and wild garlic during late spring.
Rich in archaeology and wildlife, Godolphin's sixteenth-century garden is one of the most historic in Europe. Explore the unusual undulating landscape of the woodland, created by the years of mining undertaken in the area. Throughout May, you'll find the area awash with bluebells.
Famous for its yearly display of bluebells, Enys is one of the most popular places in Cornwall to witness this magnificent display of wildflowers - and for good reason. Between 4th – 12th May, the Bluebell Festival will be held, celebrating their arrival at the estate. Head over and you can be sure to see a spectacular sight.