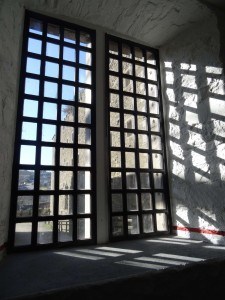 Elizabeth Osborne was just twenty years old when a rope was put around her neck and she was hung at Bodmin Jail. Her crime? Arson. The year was 1813 and she and her husband had found themselves at loggerheads with their neighbours, the Lobbs. Mrs Lobb is said to have taken the argument to a new level by setting fire to some of the Osborne's corn. Incensed, Elizabeth took her revenge by sneaking out under cover of darkness to her neighbour's field and burning it. Sadly for her, she got caught. Arson was then a capital offence because of the hardship it could cause to the victim so, regardless of what most of us would surely regard as mitigating circumstances, Elizabeth was executed.
That is just one of the many poignant tales that makes Bodmin Jail a monument to Cornish social history and very human heartache. Officially closed as a prison in 1927, it has become one of the county's most intriguing attractions – especially in the wake of the hugely popular Poldark TV series which sees the heroic captain helping one of his young employees Jim Carter avoid transportation after being caught poaching. Instead of acquittal, however, the young newly married man suffers two bleak, disease-ridden years in a Bodmin cell that – despite the attempts of Ross and Dr Enys - ultimately kill him.
I visited at 9.30 on a weekday morning, just as the jail was opening. As a result I wandered around totally on my own in what has understandably been dubbed one of the most haunted buildings in Britain. Ghost hunts are an established visitor feature so, as a total believer in the paranormal (and therefore not someone who wants to tamper with it) I set off down the spiral staircase with a great deal of trepidation.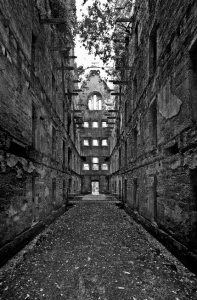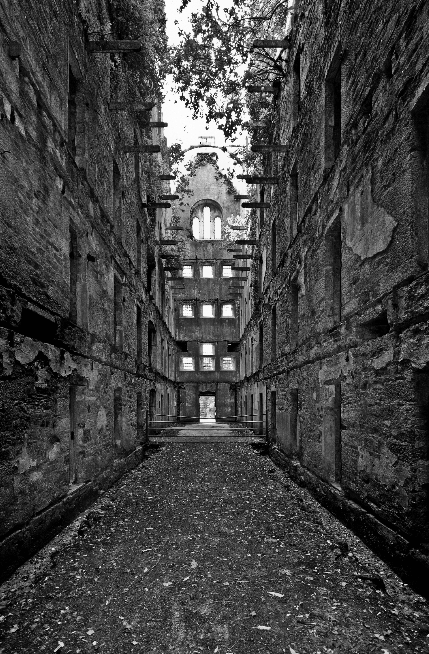 It was a 1778 Act of Parliament that decreed Cornwall should have a new county jail rather than continuing to rely on local prisons like those in Launceston, Falmouth, Truro, Penzance, Lostwithiel, Penryn and elsewhere in Bodmin that were generally said to be in a very bad state. In a bid to provide more humane treatment to prisoners, men and women would be segregated, courtyards would have running water, there would be boilers for hot water, ovens to kill vermin by baking inmates' clothes, a chapel and infirmary for the sick and cells would house just one individual and be lighter and airier than the dungeons that preceded them.
Prison conditions had improved (albeit by our standards they were still pretty barbaric) but many of the people locked up there could hardly be described as hardened villains. Grace Mayne, from Redruth, Elizabeth Brown and Elizabeth Ann Grey, from Gwennap, for example, were committed to months of hard labour in 1861 after being found guilty of sleeping in the open air, not being able to give a good account of themselves and having no visible means of subsistence. Similarly dreadful offences were committed by Ann Holman who was sentenced to two months imprisonment for stealing milk from a cow and Anthony Cock who was sentenced to six months' hard labour in 1838 for stealing three butts of bees with honey and comb from someone's garden in Penzance.
Sixty executions took place in the jail (which was rebuilt and extended in 1861). Sarah Polgrean, who was born in Gulval in 1786, was one of those hung. She'd married her husband Henry in 1806 – a serial drunkard and abuser who clearly made her life hell. In retaliation she laced his bread and butter with arsenic. Selina Wadge is another. Said to have been a good mother to her two illegitimate children until an offer of marriage from a man named James Westwood promised a better life out of the workhouse, she killed her disabled two year old son Henry. James had persuaded her that they could only be together if Henry was out of the way so she dropped the toddler down a well whilst her older son looked on. Despite pleas for leniency from friends, her trial judge condemned the wretched woman to death on the gallows.
The story doesn't quite en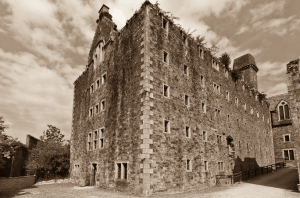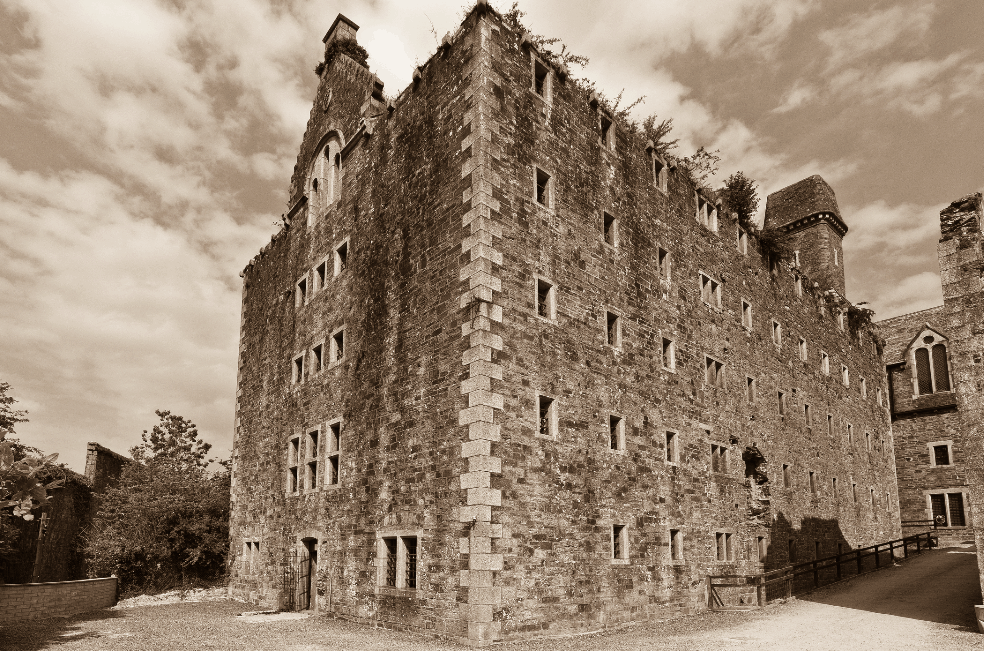 d there though. Selina's ghost reportedly haunts the prison in remorse for her terrible crime. Small children have remarked on the lady in the long dress who is crying and pregnant women apparently get very emotional on the third and fourth floor.
I'm relieved to say that poor desperate Selina didn't appear in front of me (tragic as her tale is, I would have run a mile shrieking loudly if she had!) Whilst there were no apparitions, however, my journey to the cells nonetheless left a deep impression.
Bodmin Jail is a fascinating symbol of what it is to be human – that we are all flawed and life is never fair. As an educational, philosophical and, dare I say it, uplifting experience, I would recommend wandering its long corridors and seeing the re-created scenes of past anguish to anyone.
After all, visitors like us get to escape and appreciate what we have.
Bodmin Jail is open from 9.30am to 6pm. Entry costs £10 per adult, £8.50 for those 65 and over and £7.50 for children aged 5-15.