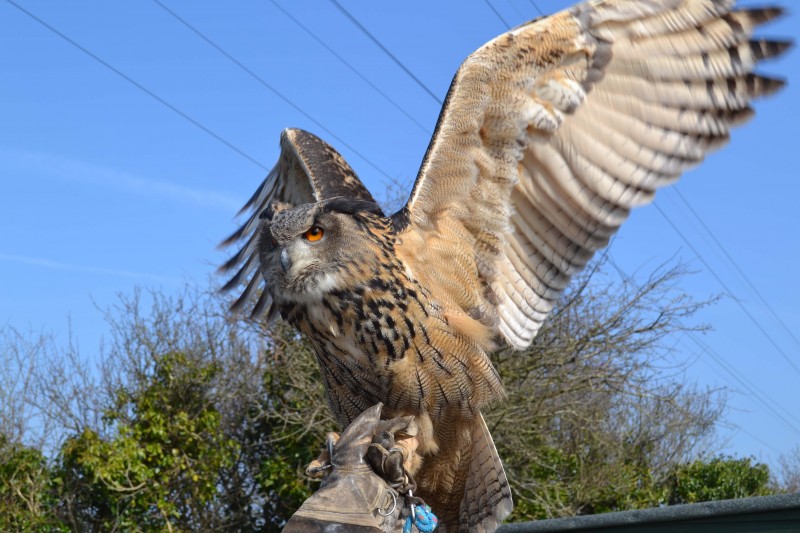 I've often passed The Screech Owl Sanctuary whilst driving along the A30 at Goss Moor. To be honest, it's been on my 'to do' list for a long time but without young children in the house to provide the imperative for visiting a local attraction, it kept getting overlooked. Bad mistake. When my friend Kate and I did manage to get there it proved to be one of our best days out in a long time.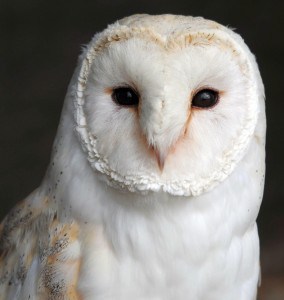 The name had always made me chuckle. What a great moniker for an owl sanctuary. Little did I imagine that the owners were actually called Screech – Carolyn and Tom Screech to be precise. In 2015 they celebrated 25 years of caring for sick and injured birds by winning gold in Cornwall Tourism Awards' Small Attractions category.
It's not hard to see why. As soon as you enter the site, it's clear how well everything is looked after – especially, and most importantly, the residents. Unblinking owls from all parts of the world stare calmly out at you from spacious, spotlessly clean aviaries, alongside the occasional kookaburra and kestrel and a range of animals including raccoons, meerkats, Shetland ponies and alpacas. Some of the birds from zoos and animal protection agencies are injured when they arrive, others have been bred in captivity and need re-homing. There are also the sanctuary's own babies – bred on site from the many owls who have become long-term guests.
Carolyn may not have started out life as a Screech but even before meeting and marrying Tom it was clear what direction her life was likely to take. She records how, as an eight year old living in an old farmhouse in the heart of china clay country around St Austell, she spotted a fluffy grey ball lying on the ground outside the barn. It turned out, of course, to be a baby owl that Carolyn and her father duly placed in a picnic basket beside the Aga in the kitchen. The following morning its twin was also found outside and similarly cared for in the warmth of the house.
Oscar and Iscar, as the newcomers were named, began to thrive and were soon accompanying the family on outings – including to the local grocery shop – before eventually being released back into the wild. The owls might have gone (although Carolyn clearly remembers seeing at least one of them flying around the farmyard at dusk) but the passion they inspired not only remained, it flourished.
Tom and Carolyn first set up their sanctuary in 1990, having decided to turn what had become a time-consuming hobby for them both into a serious mission to help and house owls. Four years later they had outgrown their original two and a half acre smallholding and moved to their current premises adjacent to the A30 and on the edge of beautiful Bodmin Moor.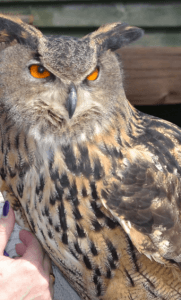 On our visit Kate and I enjoyed a close encounter with some of the hand-tamed birds, who perched on our gloved hand and allowed us to touch them, wandered around marveling at the many different species of owl and watched an amazing falconry and flying display that involved several birds swooping low over our heads and even perching beside us. They genuinely seemed to be enjoying the experience as much as we were and their handlers were both knowledgeable and obviously emotionally attached to their feathered charges.
As an extra special treat (one that isn't generally available to the visiting public), Kate and I were also given a personal tour of the hospital area by Carolyn. She, her husband and their team are always on call for owl or bird of prey emergencies – providing the facilities, treatment and care needed to secure the best possible outcomes. Carolyn originally trained as a nurse and the skills she learnt looking after human patients have definitely been useful when tending the feathered variety.
Owls are magnificent, enigmatic creatures – lofty and imperious one moment, funny and endearing the next. It's a real joy to see them soaring through the air, showing off their incredible predatory instincts – especially as many of them would not be alive to do so had the sanctuary not stepped in to heal their wounds and provide a second chance.
Visiting The Screech Owl Sanctuary was uplifting, educational and entertaining and something that I would thoroughly recommend to anyone. So don't keeping driving past it like I did – go in and enjoy it too.