'During all the months of that summer the house of Nampara was seldom without flowers. This was Demelza's doing. She was always up at dawn…she wandered at will in the fields and lanes…to return with a big bunch of wild flowers, which found their way into the parlour.' Winston Graham.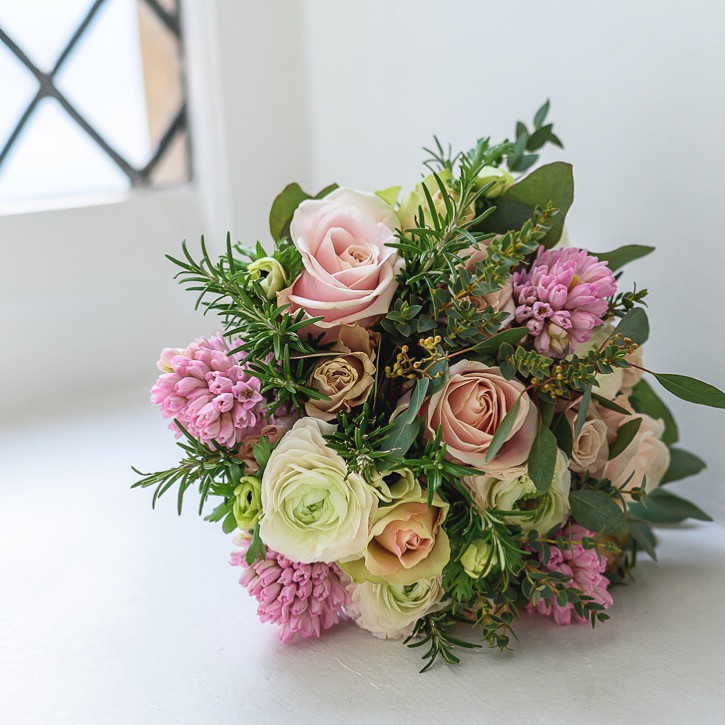 Tearing our eyes away from Mr Poldark himself, we've noticed another star of the recent BBC adaptation of Winston Graham's novels, the floral displays. Wherever you look there are bouquets on tables, overflowing rose bowls on mantelpieces, daisies weaved into Demelza's hair and wild blooms adorning the Cornish countryside.
The style of flowers in the Georgian period was extremely relaxed and arrangements were displayed in a very open and loose manner. Popular choices of the 18th century were blossoms of a delicate colour and form including roses, daises, pansies, peonies and astilbe.
As well as being an integral part of home décor, flowers were also used regularly as items of personal adornment. Throughout the series Demelza's hair and clothing is embellished with stems and petals - and she is often seen carrying bunches of flowers known as Tuzzy-Muzzy's or Nosegays. These flowers were often gifts that conveyed hidden messages, depending on the flowers included in the posy – red roses are often associated with love and attraction, whilst yellow can be the sign of jealousy and unfaithfulness.
If you can't wait for the flowers in series two of Poldark, why not join Eden Blooms this October and learn everything there is to know about Georgian floristry? Recreate Demelza and Verity's wedding bouquets and learn how to create the iconic rose bowls from Trenwith – at the beautiful Cowslip workshops in Launceston, find out more here.
Please note Eden Blooms do not provide the flowers for the BBC's Poldark or have any official association with Mammoth Screen. The flowers for series 1 were created by Philip Corps.