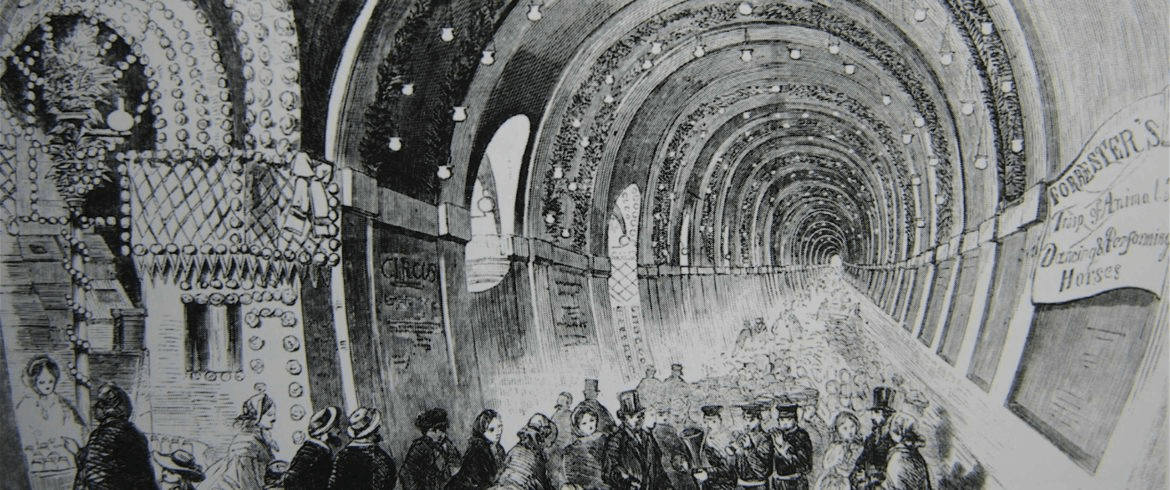 Tickets: £4 Members, £7 Non-Members     
Cornish mining and the Brunels' Thames Tunnel – inspirational legacies to modern tunnelling
Professor Lord Robert Mair CBE FREng FICE FRS. President, Institution of Civil Engineers
The lecture will describe the important work of Robert Vazie and Richard Trevithick, pioneering 19th century Cornish engineers, and their outstanding contributions to tunnelling technology. Their work had a major influence on Sir Marc Brunel's invention of a moveable shield for tunnelling through soft ground, and the heroic construction of the Thames Tunnel (1825 – 1843), the first civil engineering project on which his son I K Brunel worked. The lecture will describe the construction of the Thames Tunnel, and the seminal influence this has had on modern tunnelling. It will also describe the latest tunnelling technology applied in the recent Crossrail project in London, with 21 kilometres of sub-surface twin bore tunnels and 8 new sub-surface stations, focusing on the importance of geology and recent innovations.
__________________________________________________________________________________
Professor Lord Robert Mair is President of the Institution of Civil Engineers. He is Emeritus Professor of Civil Engineering and Director of Research at the University of Cambridge. He is a founding director of the Geotechnical Consulting Group based in London. Prior to his appointment at Cambridge, he worked in industry for 27 years, specialising in geotechnical engineering. He leads a research group collaborating closely with industry, focusing on the geotechnics of underground construction and innovative field monitoring techniques, and is Head of the Centre for Smart Infrastructure and Construction at Cambridge. He is also an active consultant on civil, geotechnical and tunnelling projects worldwide. He is Chairman of the Science Advisory Council of the Department of Transport. In 2015 he was appointed a crossbench peer in the House of Lords, where he is a member of the Select Committee on Science and Technology.