Michael Messer's Mitra LIVE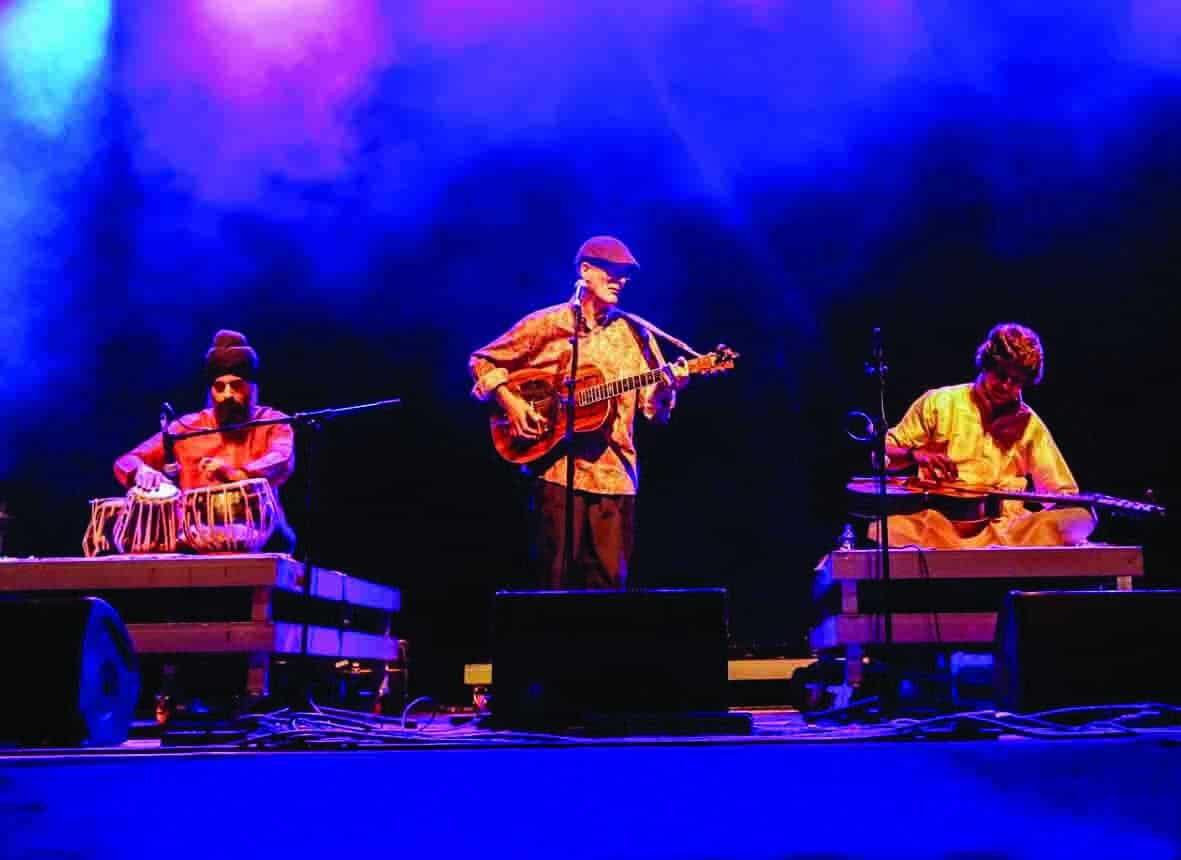 Thursday 8th August 2019 - 6.30pm
The Eco Park is proud and superbly excited to welcome Michael Messer's Mitra to the amphitheatre for a family friendly open air gig on the Cornish Coast LIVE on Thursday 8th August 2019.
Michael Messer's Mitra is a trio comprising British Blues innovator and slide guitarist, Michael Messer, Hindustani slide guitar maestro from India, Manish Pingle, and London-based tabla master, Gurdain Singh Rayatt.
This is more than another meeting of musicians from different cultures, this is a band with a successful album and its own unique sound; an exhilarating and highly accessible fusion of Blues and Hindustani classical music. With vocals, slide guitars and tabla, these three musicians from opposite sides of the globe create a fascinating musical journey, running from the banks of the Mississippi, via London to Mumbai and the Ganges delta.
This fusion filled with Eastern spice and magic is sure to get everyone on their feet, no matter what age they are.
Advance tickets for the Eco Park gig on Thursday 8th August are available online now at www.mpecopark.co.uk. Doors open from 6:30pm and Cabana Kitchen will be open, serving a delicious Vegan/Vegetarian barbeque on the night. Camping and glamping is available onsite.
Adults £8, Child £4 Family (2 adult, 2 Child) £22 Under 5s Free