The Remarkable Friendship of Molly and Munch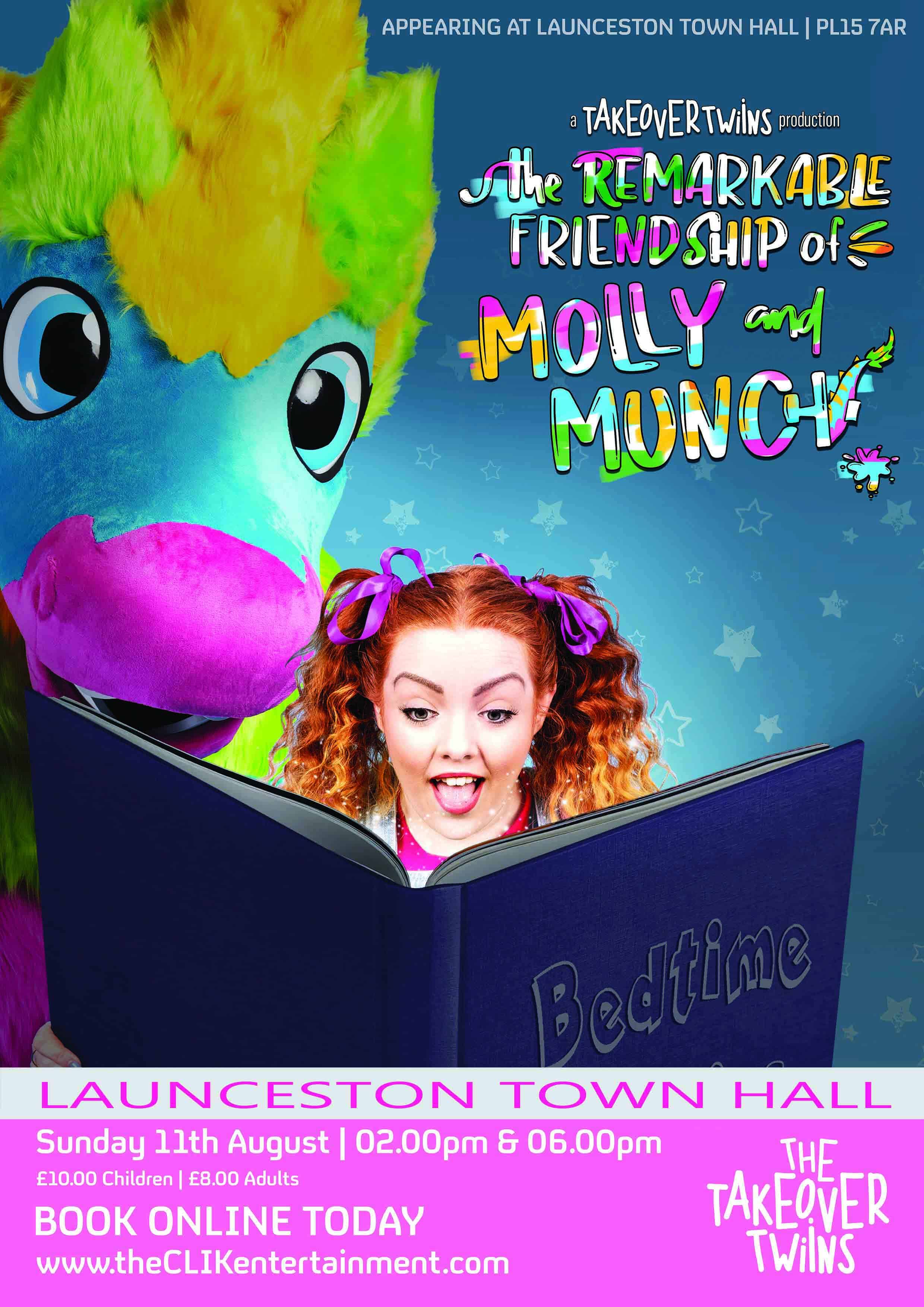 You may ask, why so remarkable? The answer is simple. How many eight-year-old girls do you know that have the ability to transform their once regular soft toy dinosaur into an all-singing, all-dancing, BEST FRIEND?
Far-fetched? Absolutely not!
Molly isn't an ordinary girl and Munch isn't an ordinary dinosaur. Don't believe me? Come see for yourself. A production full of adventure, storytelling, original music, audience participation and a giant talking dinosaur!
Tickets £10 for Children, £8 for Adults from the website.
2pm show – doors open at 1.30pm. 6pm show – doors open at 5.30pm
DURATION: 40 MINUTES Plus meet and greet
AUDIENCE: FAMILIES (3+)
This production contains storytelling, original music, audience participation, imagination and so much more. It's bound to entertain everyone, including those grumpy grownups. (DISCLAIMER: THIS SHOW HAS MOMENTS THAT INCLUDE STROBE LIGHTING. CHILDREN MUST BE ACCOMPANIED BY AN ADULT OVER THE AGE OF 18)