SIGN OF THE TIMES
19th September 2020

-

2nd January 2021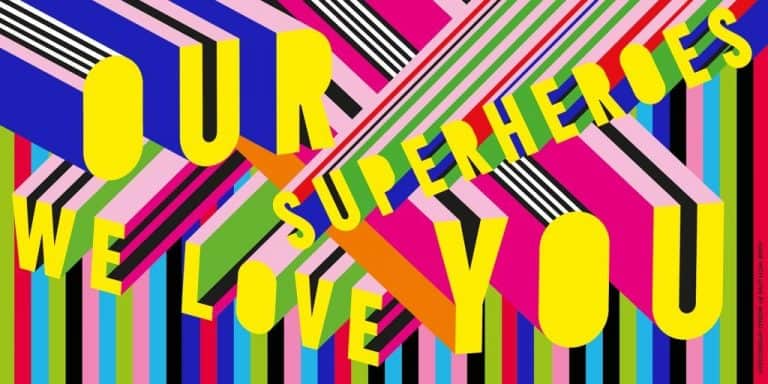 19 SEP 2020 — 02 JAN 2021
NEWLYN ART GALLERY
FREE
During the recent Covid-19 crisis many people connected through art, and used creative ways of staying together as a community. Signs Of The Times is an outdoor billboard exhibition presenting works by artists from around the UK who have made work with powerful messages responding to this time, whilst also offering us inspiration, hope and change.
During the lockdown period, the UK saw a celebration of new poster art and inventive ways of using outdoor spaces. This site-specific exhibition makes use of the outdoor area at Newlyn Art Gallery and is accessible to those who may not be able or wish to visit an indoor gallery space at this time. We hope this exhibition acts as a bold, colourful and hopeful message in Newlyn.
Signs Of The Times includes a selection of poster works from Ore Ahmeed, Morag Myerscough, Dipesh Pandya, Micah Purnell, RTiiiKA, and Mark Titchner
Curated by Debbie Sharp, Programme Producer at Newlyn Art Gallery & The Exchange.