Cool beach cafés, chic hotels, cosy inns and celebrated restaurants, Cornwall is fast becoming the ultimate foodie destination. With a wealth of delicious local produce, some of the best seafood in the world and a range of independent breweries - Cornish food and drink is at the top of its game.
Whether you're after family or dog friendly, Michelin starred or a proper Cornish pasty, you'll be spoilt for choice by the restaurants in Cornwall - and provided with a truly memorable experience.
Can't decide where to try first? We've picked out a few of our favourite places to eat in Cornwall.
Jamie Oliver's Fifteen Cornwall
Taste buds will be tantalised with the amazing range of bold, bright Italian inspired dishes. Each meal has been crafted to take you on a journey – explaining how each dish and drink plays a vital role in enticing our senses and enriching our dining experience.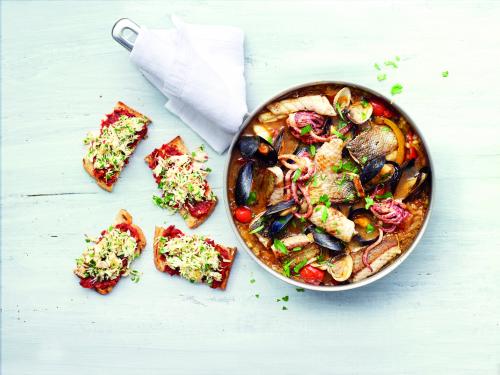 Our favourite dish? Why only have one? Enjoy sampling Fifteen's signature five or seven course taster menu.
Mirchi, meaning hot chilli, is the perfect place to try the very best of Indian and Bangladeshi cuisine. Using local, seasonal and organic ingredients, Mirchi's menu is varied and interesting - a great place for dinner after a day out on the close-by Summerleaze beach.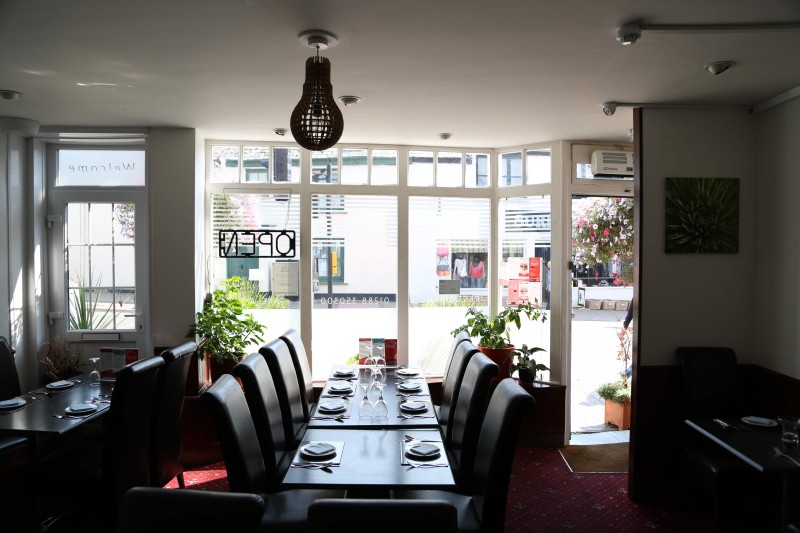 Our favourite dish? The Nowabi Chicken – chicken breast stuffed with minced meat and baked to perfection in a tandoori oven.
Sit, relax and enjoy. The location of Gylly Beach café is superb, situated on Gyllyngvase beach which provides sweeping views of the south coast. Whether you pop in for breakfast, lunch or dinner the food is fantastic.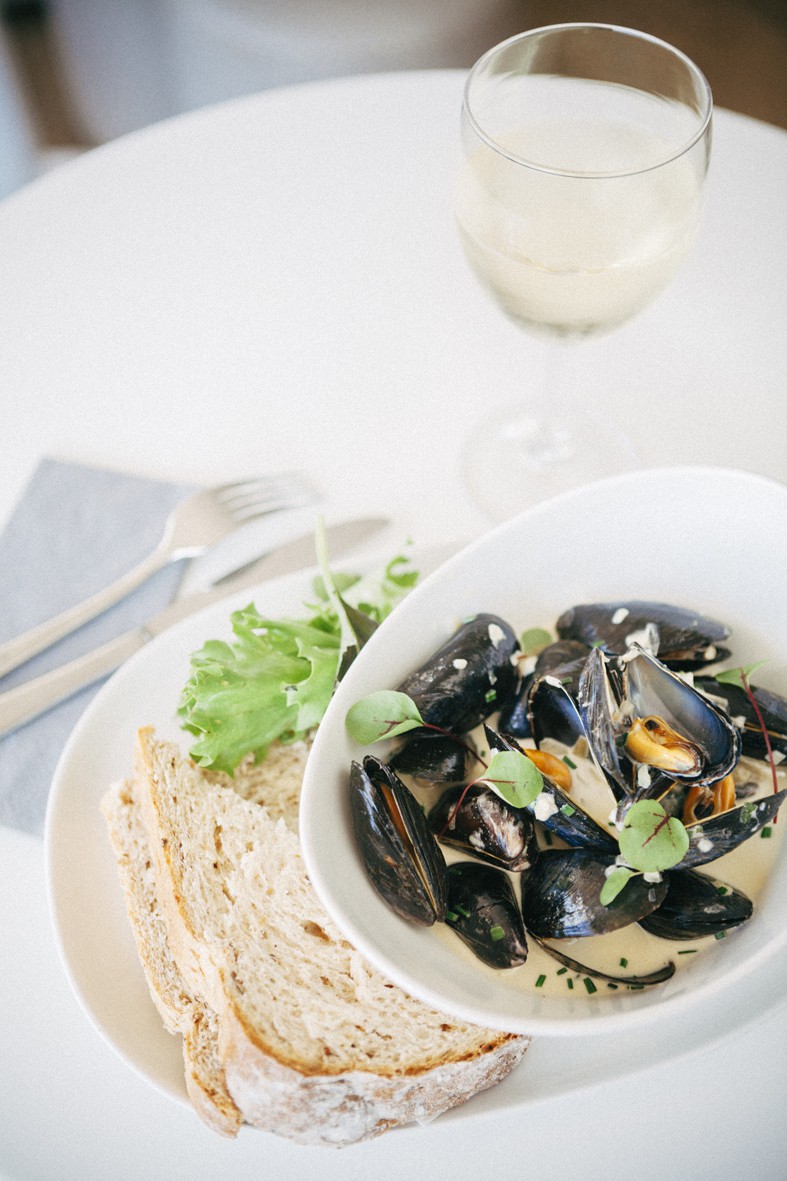 Our favourite dish? We recommend you try the catch of the day or a Cornish rib-eye steak.
St Ives Harbour Hotel Restaurant
Admire the beautiful panoramic views of St Ives whilst enjoying amazing food at the St Ives Harbour Hotel. The menus are bursting with seasonal flavours, local produce and intriguing dishes - and their selection of cocktails are perfect for sipping on the terrace.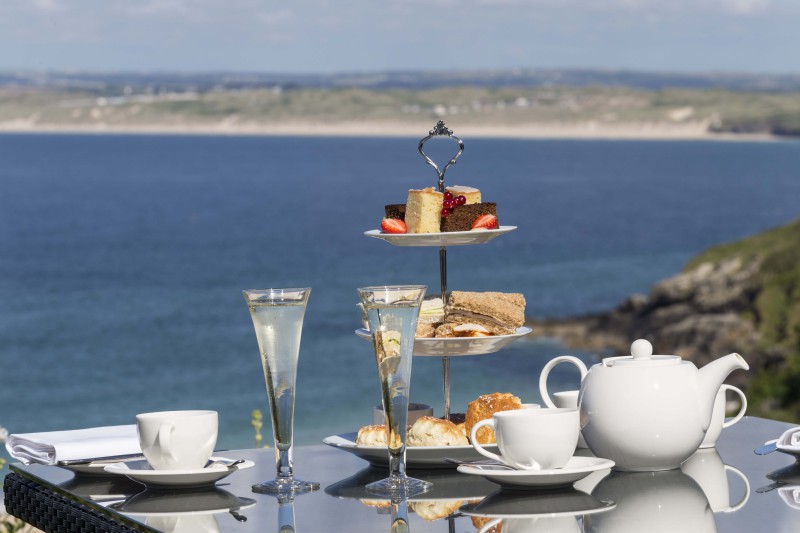 Our favourite dish? Fizz and Chips. Choose from traditional fish and chips or mouth-watering moules and frites, both served with chilled prosecco.
This purpose built restaurant is located just outside the village of Constantine.  The Waymarker's Sunday lunches have become the stuff of legend, featuring homemade Yorkshire puddings and their own take on pigs in blankets.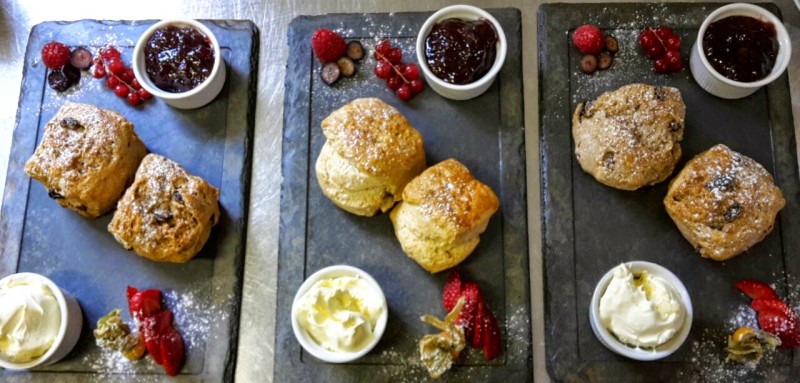 Our favourite dish? Square scones, perfectly shaped for extra dollops of strawberry jam and Cornish clotted cream.
Drink in the atmosphere at the restaurant where the catch of the day only travels feet from the quay to the kitchen. The menu is inspired by Rick Stein's round the world travels - enjoy the Singapore Chilli Crab or the Seafood Dieppoise from Normandy.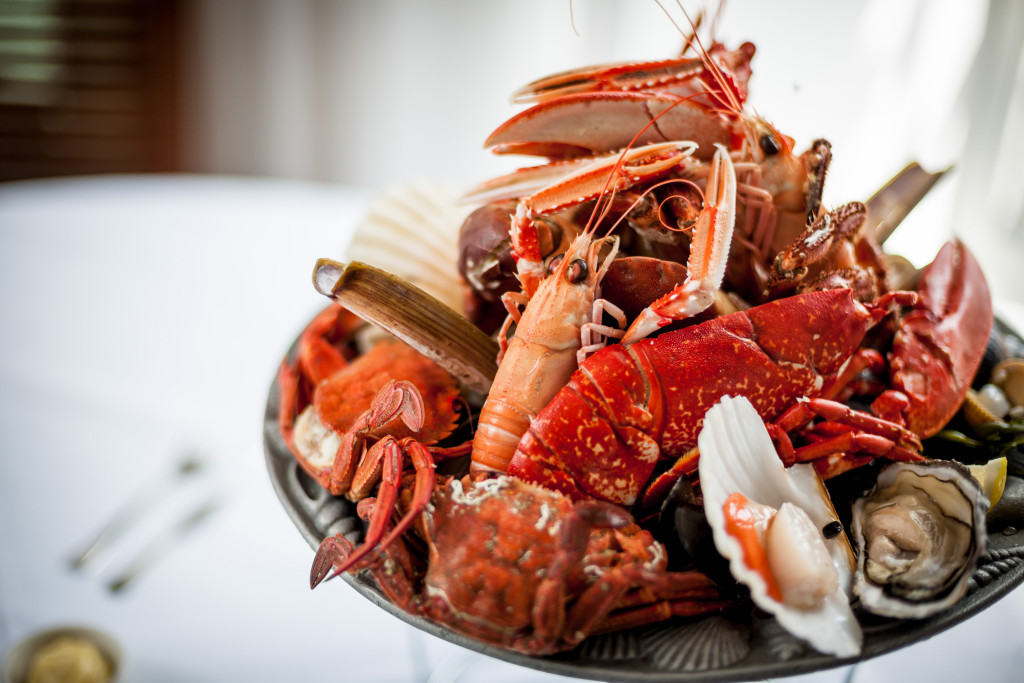 Our favourite dish? We love pulling up a seat at the seafood bar (no reservation needed) and feasting on oysters, langoustines and sashimi.
The C-Bay Café's bar and bistro overlooks the beautiful sandy beach of Crantock Bay, which is dog friendly all year round, and, so is the café – great for relaxing with tea and cake after a stroll along the beach.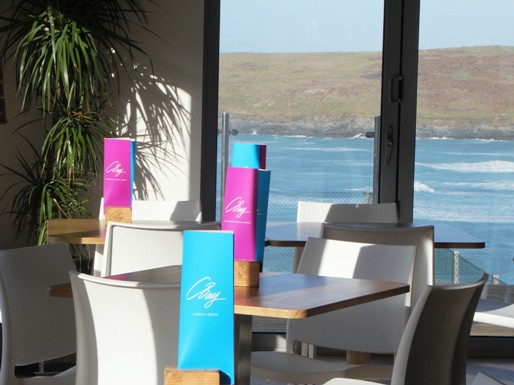 Our favourite dish? Roast pork tenderloin, wrapped in prosciutto, with Cornish hog's pudding, mustard mash and apple chutney.