With Bonfire Night fast approaching, we've put together a selection of the most popular displays to watch around the county. Get ready to dust off your hat, scarf and most importantly gloves (if you're going to be handling sparklers) and prepare to tuck into tasty BBQ treats and mulled drinks.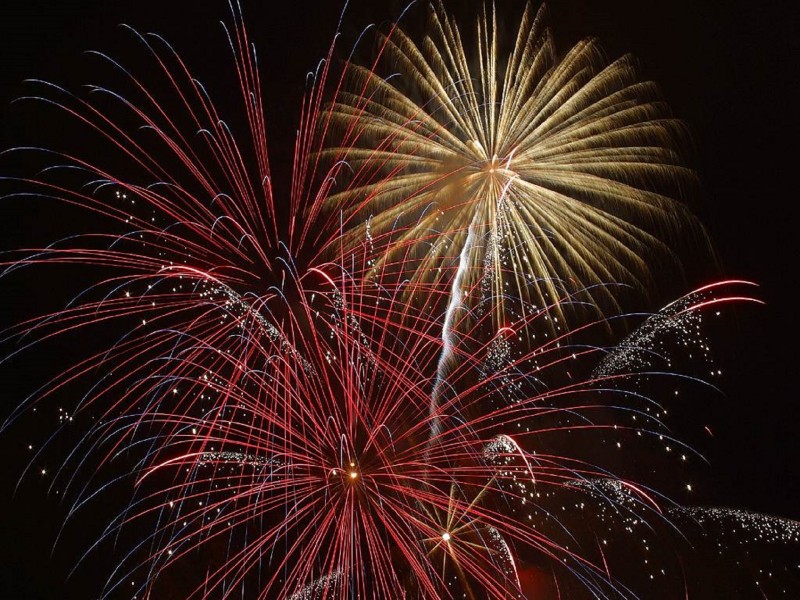 Devoran
Organised by the Devoran Quay Preservation Society, this traditional bonfire night celebration is complete with a BBQ, bonfire and fireworks display – taking place on Saturday 7th November at 7pm.
Falmouth
The display at Falmouth Cricket Club on Thursday 5th November is set to be one of the biggest displays in the county. Organised by Falmouth Firefighters and with Pirate FM in attendance, the display begins at 7pm with all proceeds going to local charities.
Godrevy
The Rockpool Seafood Café Bar & Grill are hosting a big night of fireworks for the first time on Thursday 5th November. The BBQ will be up to heat from 6.30pm, the bonfire will be roaring from 7pm and the main event will go with a bang at 8pm. Live music and mulled cider will follow in the bar. No ticket required, but donations will be very welcome. 10% of the proceeds will be donated to the RNLI.
Liskeard
The Liskeard and Looe Round Table have organised a firework display on Thursday 5th November at the Rugby Club field, Culverland Park. The gates open at 7pm, with fireworks going off between 7.30pm and 8pm (depending on conditions). Tickets cost £4 for adults, £1 for children and £10 for a family ticket (2 adults & 3 children).
Callington
This display will be held at Callington School and Community College at 7pm on Saturday 7th November – with entertainment from Pirate FM. Free entry, with proceeds going towards Help for Heroes. Please note there will be no parking on site.
Biscovey, Par
Organised to help raise funds for Biscovey Nursery & Infants School, this display takes place on Thursday 5th November, with gates opening at 5.45pm. Tickets on the gate cost £3 for an adult, £1 for children (under 3 yrs free) and £8 for a family ticket (2 adults & 2 children). There will be a BBQ and refreshments available.
Bodmin
The bonfire and firework display at the football field, Priory Park, begins at 7pm – with gates opening at 6pm. Organised by the Rotary Club of Bodmin, tickets cost £5 for adults and £3 for children on the gate. Tickets are available for four zones - click here for more information.
Bude
Taking place at Bude Rugby Club on Friday 6th November, there will be Guy Fawkes judging at 6pm, a bonfire at 6.30pm and fireworks at 7pm. Tickets cost £5 for adults and £3 for children (under 3's free).
Chacewater
The Chacewater Bonfire and Fireworks Spectacular takes place on Thursday 5th November from 6.15pm at the Millennium Green. The bonfire will be lit at 6.45pm, with the display set to begin at 7.30pm. Tickets cost £3 for adults and £2 for children.
Truro
The Truro firework display and bonfire will be held at Tremorvah Playing Fields, Bodmin Road on Thursday 5th November between 5pm and 7pm. The event is sponsored by Stephens Scown and is raising money for Cornwall Air Ambulance and Penhaligon's Friends. Hot food and refreshments will be available. Admission is £3 for adults, £1 for children and under 4's are free. Children bringing a guy will have free entry – judging to take place at 5.30pm by Truro's Mayor.
St Neot
The Whizz Bang Boogie Firework Display takes place at The Rum Store, Carnglaze Caverns on Friday 6th November at 6.45pm – with music by The King Earle Boogie Band. Tickets cost £10 for adults and £5 for children.