Gylly Café couldn't host themed food nights without including a classic 'Steak Night'. The third in the series of the aforementioned evenings, Steak Night will be this Wednesday 18th November. With the success of the last two food nights, the café strongly advises booking in advance.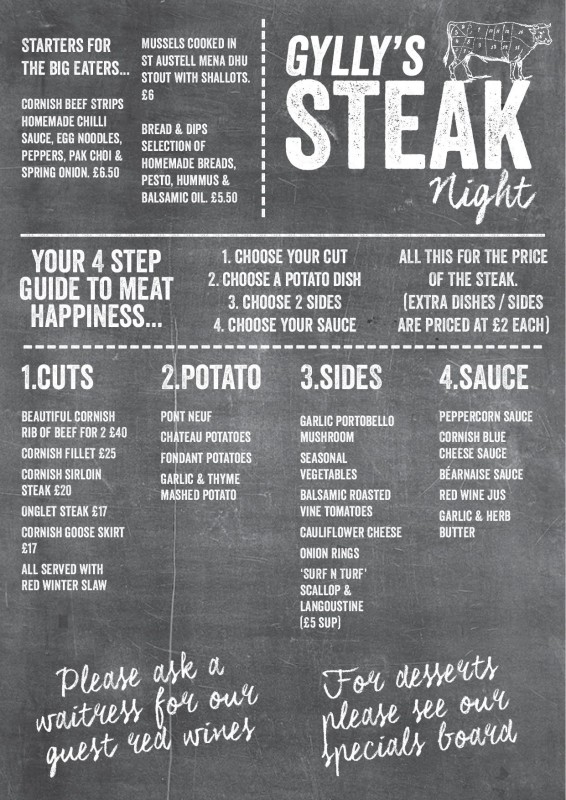 The evening promises a fantastic selection of cuts, potato dishes, sides and sauces to choose from - so you can build your own gourmet steak from the fantastic menu available. With the transition into colder evenings, a good steak is just what you need to quench your autumn appetite. There will also be a selection of starters to choose from for big eaters such as bread and dips, local mussels with shallots and Cornish beef strips with homemade chilli sauce.
Sample Menu:
Cornish sirloin steak with peppercorn sauce, fondant potatoes and garlic portobello mushroom
Onglet steak with garlic & herb butter, chateau potatoes and seasonal vegetables
Beautiful Cornish rib of beef for 2 (£40) with Cornish blue cheese sauce, pont neuf potatoes and balsamic roasted vine tomatoes.
Join us for a delicious meal sourced from local ingredients.